What Types of Smoke Damage Threaten Wilmington Homes After a Fire?
7/20/2021 (Permalink)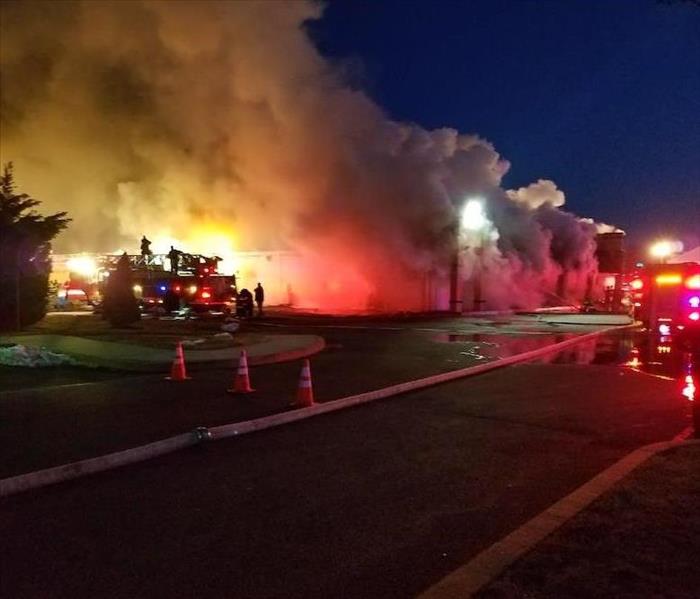 When a fire strikes home and leaves a mess, SERVPRO is there with the help you need for any size fire restoration job.
Knowing the Obstacles of Restoration, SERVPRO Professionals Can Recover Wilmington Properties More Efficiently.
Property inspections help our team to see where immediate action is necessary. Identifying the type of smoke and soil damage in this inspection can ensure the right tools are available for mitigation and cleanup.
What Types of Smoke Damage Exist After Combustion?
The materials burned before fire restoration in Wilmington begins can directly impact the residues involved and the composition of soils that threaten the household. Some include:
Wet Smoke – Wet smoke damage is often among the most challenging, as it is thick and cannot be cleaned with chem sponges or traditional cleaning measures.
Dry Smoke – High heat fires that do not leave many partially combusted materials can create dry smoke damage. This looks like a chalky film on surfaces that can often be wiped clean.
Oil/Puffback Damage – With many area residences running furnaces that use oil as fuel, puff back damage is not uncommon. These micro explosions in your duct network can leave surfaces coated in stringy soot.
Protein Residues – These are common to see after kitchen/grease fires. Protein residues can be thick and challenging to remove and carry a powerful odor with them that spreads.
Understanding the type of fire and smoke damage in your home after a disaster can be critical in identifying the best cleaning and restoration approach. SERVPRO of Brandywine / Wilmington team can help with efficient cleaning solutions based on the composition of soils. Give us a call today at (302) 762-8080.