Business Establishments in Wilmington Rely on SERVPRO for Water Damage Restoration
1/7/2022 (Permalink)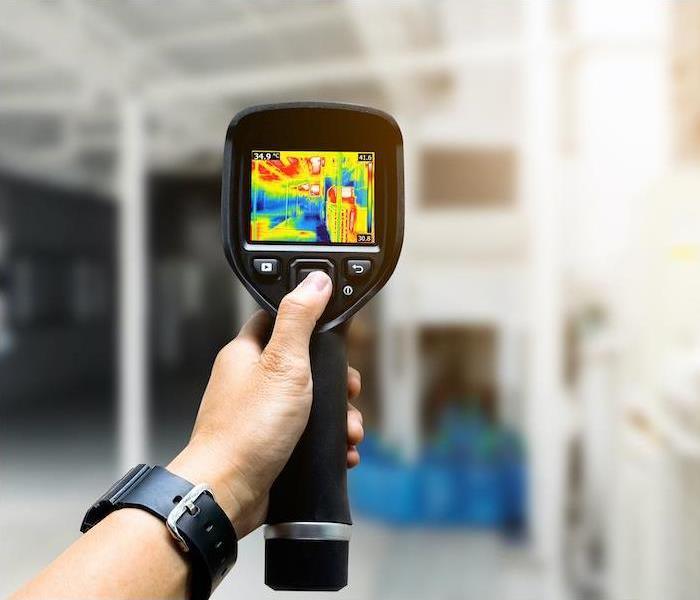 Our technicians are prepared with the training and state of the art equipment your property needs after a water incident.
Can SERVPRO Offer a Reliable Water Damage Restoration to Wilmington Eateries?
Water damage to your restaurant can leave a trail of devastation and financial liability in its wake. The first step toward recovery is hiring professionals like SERVPRO for water damage restoration of your Wilmington property. Our IICRC certified technicians have the right tools, training, and experience in mitigating water damage to commercial buildings.
SERVPRO techs work hard to ensure the least possible downtime during water damage restoration of your Wilmington establishment. Our state-of-the-art equipment to detect moisture and dry the structure plays a crucial role in speeding up the restoration process.
How do SERVPRO Techs Detect Hidden Moisture During Water Cleanup of Your Wilmington Property?
SERVPRO techs use several inspection devices to locate the areas of structure into which water has intruded in your Wilmington restaurant building. Identifying such areas is crucial in determining the drying strategy that is effective and efficient. Some of the devices that the techs use include-
Moisture sensors
Thermal imaging cameras
Moisture meters
Thermo-hygrometers
Thermal imaging cameras, also called Infra-Red cameras, can detect moisture on a surface using temperature differences on the material's surface. As water evaporates from the wet surfaces, the temperature falls, and a thermal camera can detect this drop in temperature.
Why are Thermal Imaging Cameras One of the Best Methods to Detect Hidden Moisture?
Thermal imaging cameras can detect moisture without harming the surface, but they often show how water might have traveled throughout the structure. Another advantage of this technique is that it can reveal moisture content of difficult-to-reach areas such as high ceilings.
Call SERVPRO of Brandywine / Wilmington at (302) 762-8080 for any assistance regarding water damage restoration.