Is There a Local Service in Wilmington Skilled at Mitigating Water Damage?
5/6/2022 (Permalink)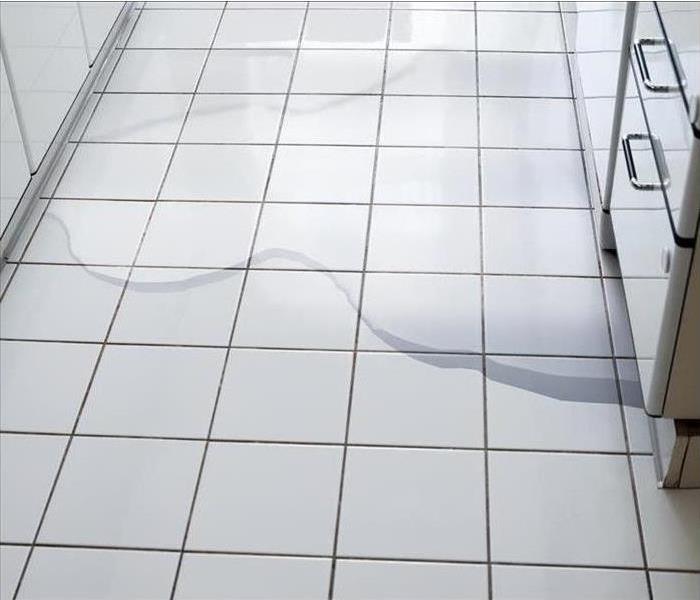 Water leaks in your home can stress you and your family out. Contact SERVPRO to get water mitigation services in your home.
Yes, One Local Wilmington Company, SERVPRO, Has a Long Track Record of Successfully Mitigating Water Damage.
When a water leak impacts your Wilmington home, the first things on your mind are stopping the leak, minimizing its effects, and restoring your property to its pre-accident condition. Luckily, companies like SERVPRO can help.
Properly dealing with the effects of a water leak is an involved process that requires the right tools. Many Wilmington water damage mitigation companies cannot effectively complete specific jobs simply because they do not have the necessary equipment. SERVPRO does not suffer from this issue, and our technicians routinely use state-of-the-art tools like:
Moisture sensors and meters to identify water-impacted materials and measure moisture levels in them
Infrared cameras that can precisely locate water leaks through walls, baseboards, and ceilings
Strong wet vacuums and extractors that can rapidly remove inches to feet of standing water
High-velocity fans and air blowers circulate interior air, blowing moisture-laden air out while drawing in drier exterior air.
High-tech dehumidifiers that remove excess moisture from the air
Injectidry systems to dry out hard-to-reach areas behind ceilings and walls
Ultra-low volume (ULV) and thermal foggers to spread antimicrobials and deodorants around your home
Once SERVPRO professionals have treated your home with this equipment, it is far less likely to suffer from fungal issues like mold/mildew stains and dry rot. This treatment also essentially prevents persistent unpleasant, water damage-related smells in the future.
As you can see, it is essential that you contact the right service to handle your water damage. If a remediation company does not have the right equipment, it cannot successfully resolve your issue. Conversely, a company with the necessary equipment for your job can properly mitigate the effects of water damage, saving you time and money in the long run.
If your home ever suffered water damage, contact SERVPRO of Brandywine/Wilmington at (302) 762-8080 for assistance.